Step 1: You will need to run LodeStar to access the PDF quote. Click on the eFolder button in the upper righthand corner.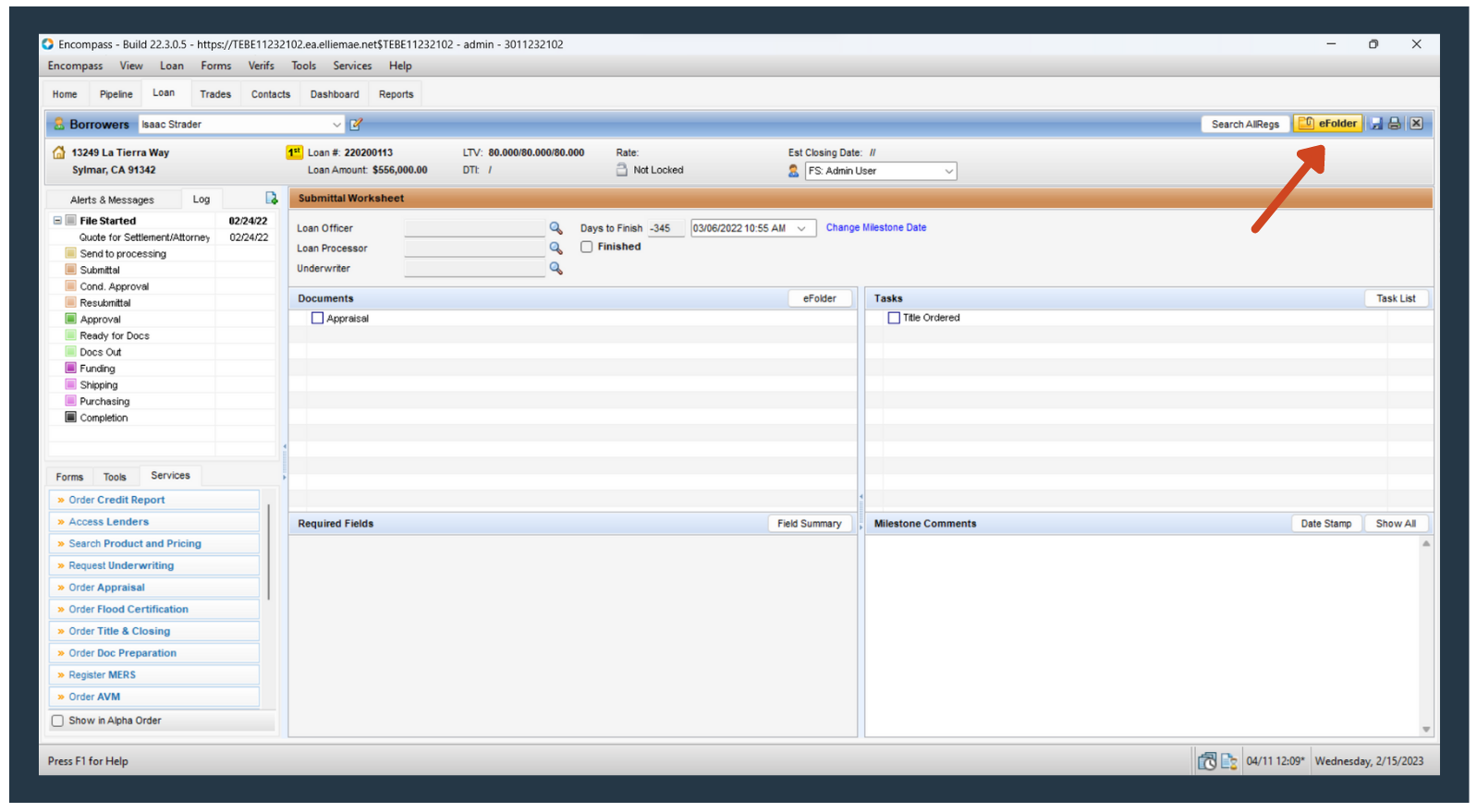 Step 2: Open the Quote for Settlement/Attorney Fees by double-clicking.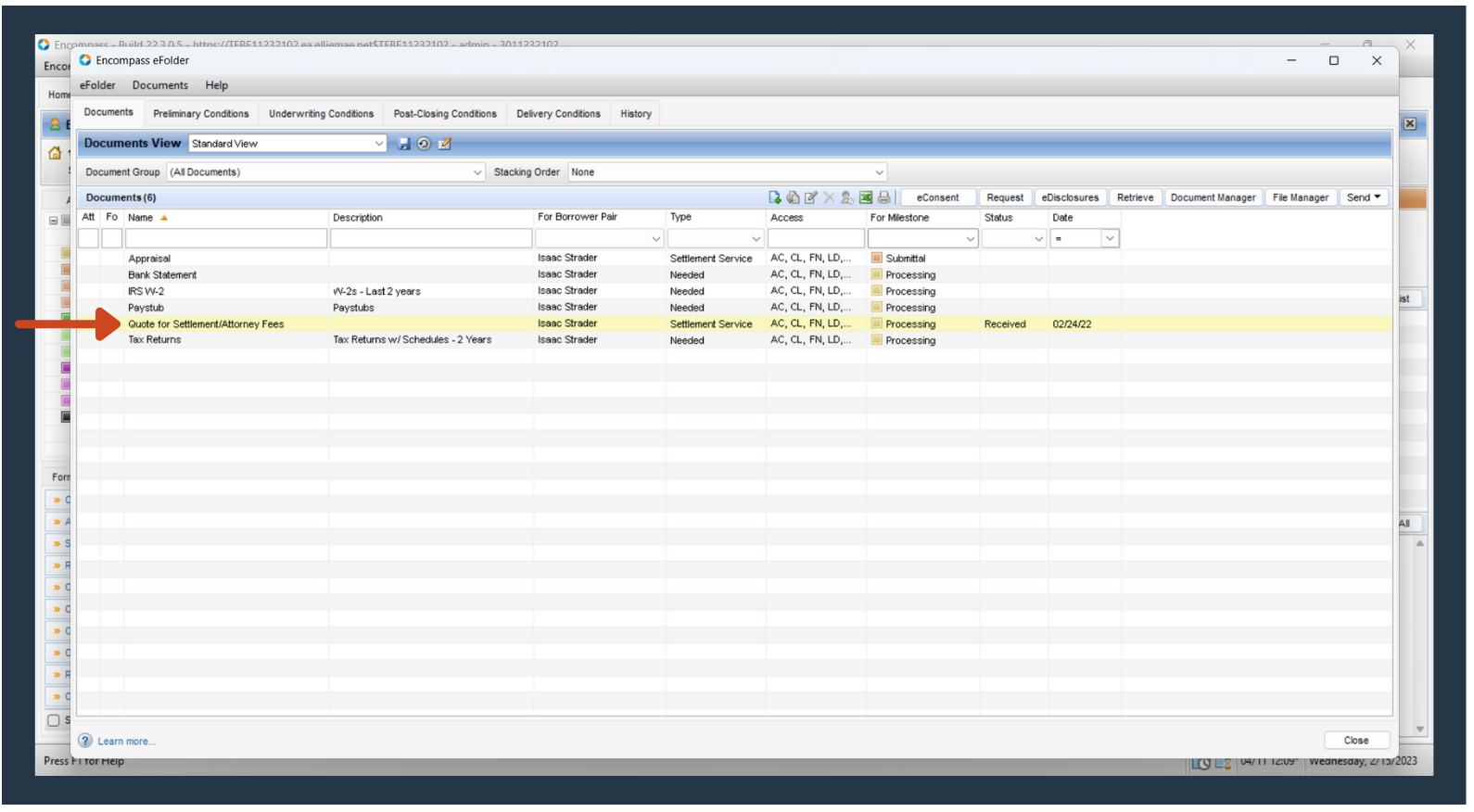 Step 3: You will find a PDF copy of every LodeStar quote that has been run on the current file.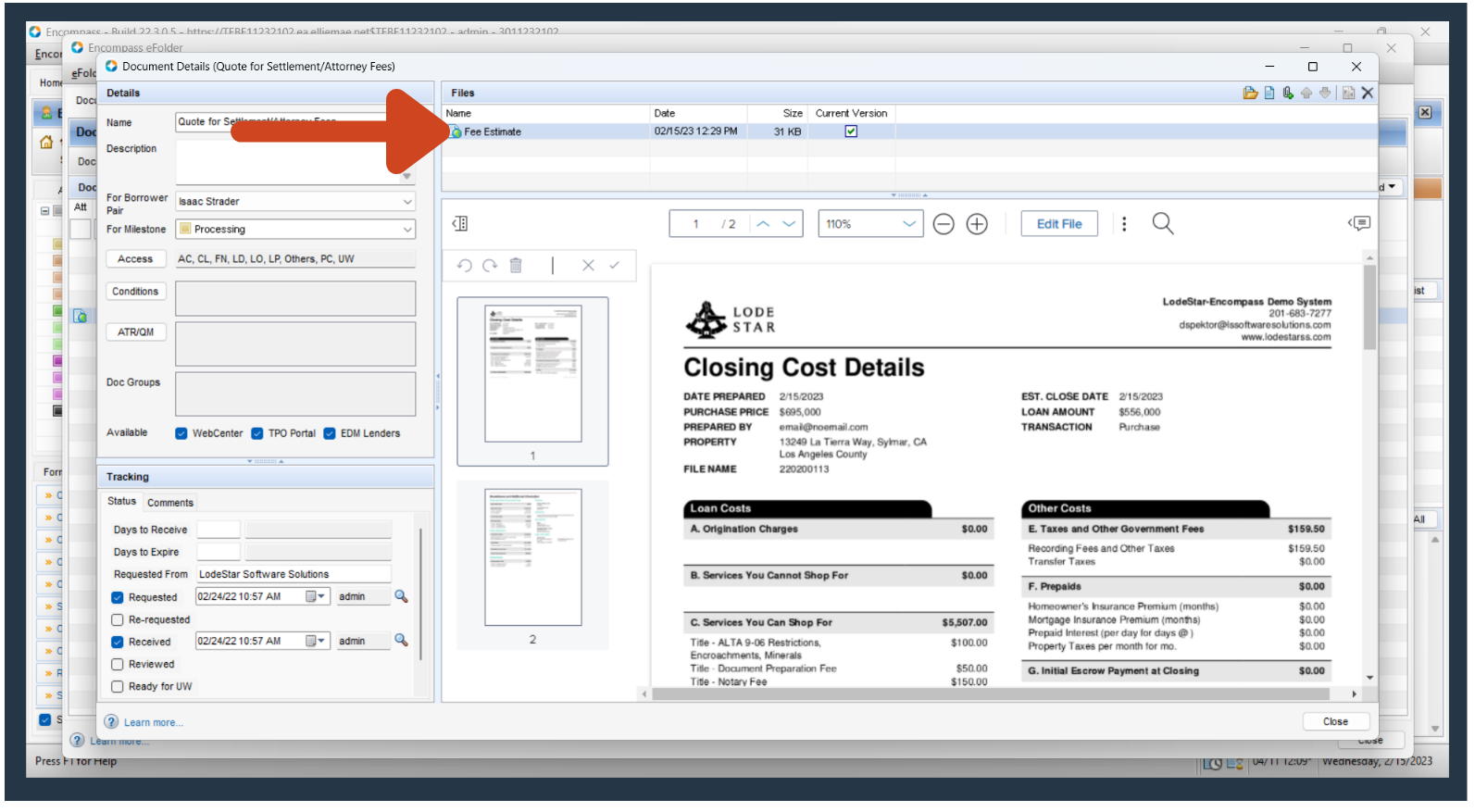 Step 4: To download a selected PDF file, click the three vertical dots to the right of the "Edit File" button and click either download option.