Below are the steps on how to access LodeStar's appraisal feature within Encompass.
Here is a video demo of the feature.
*Before you begin, you must have an opened loan file that was created within Encompass.
Step 1: In the bottom left hand corner, go to the "Services" tab and select "Order Additional Services".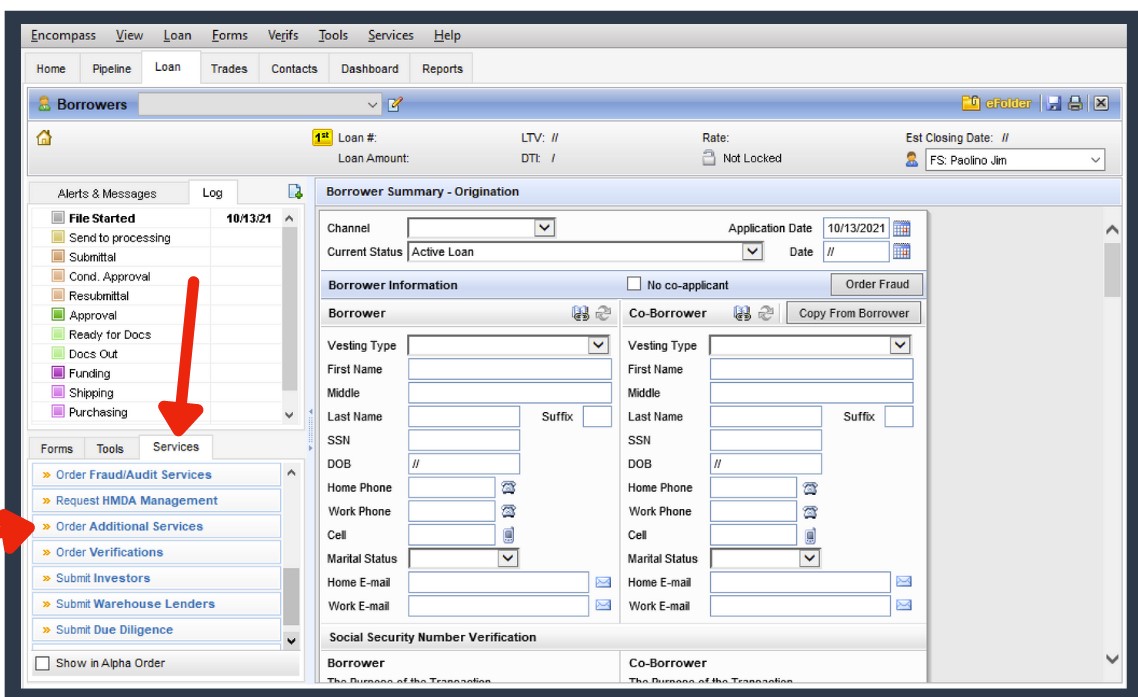 Step 2: In the pop up window, select "LodeStar Loan Estimate Calculator" from the "All Providers" tab and click "Submit".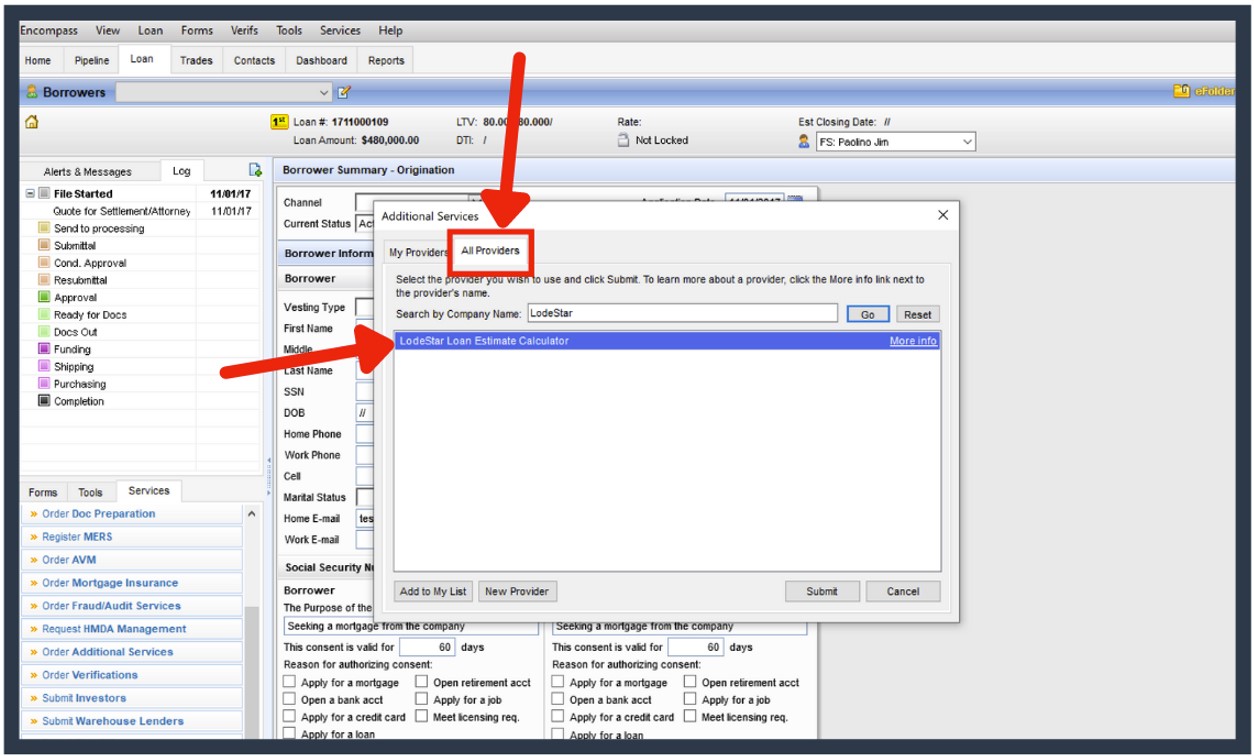 Step 3: LodeStar's Loan Estimate calculator will appear with the information from your loan file already entered. You will need to update the "Transaction" to "Appraisal Only" in the dropdown.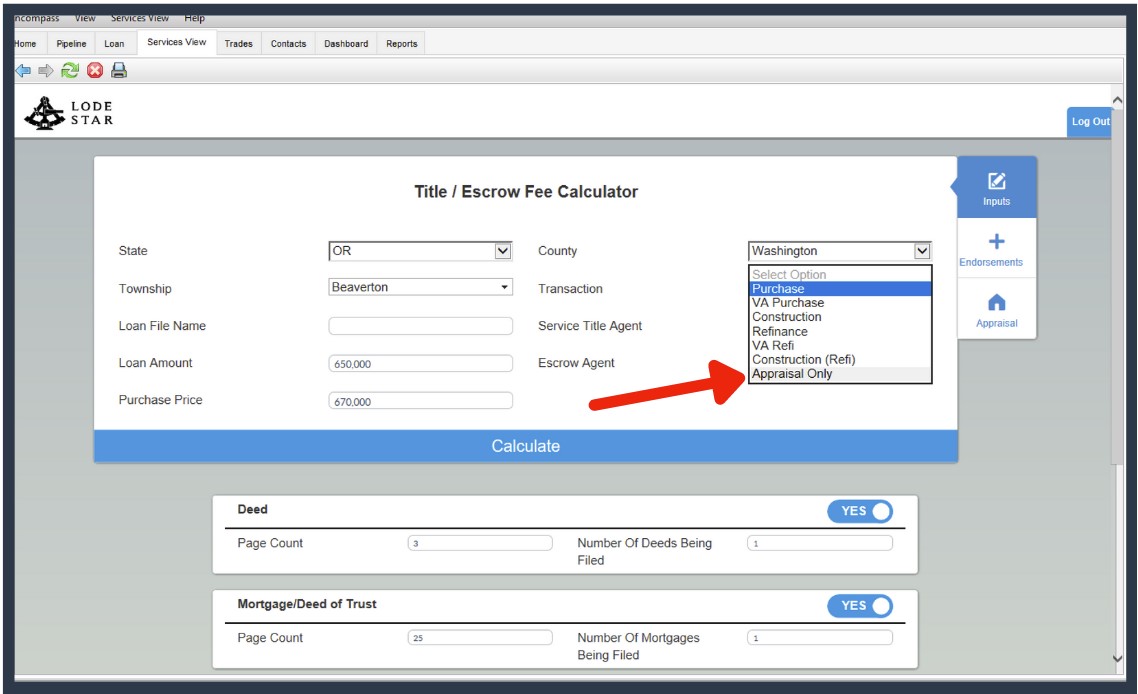 Step 4: Once "Appraisal Only" is selected, you will click on the "Appraisal" tab to the right of the LodeStar screen.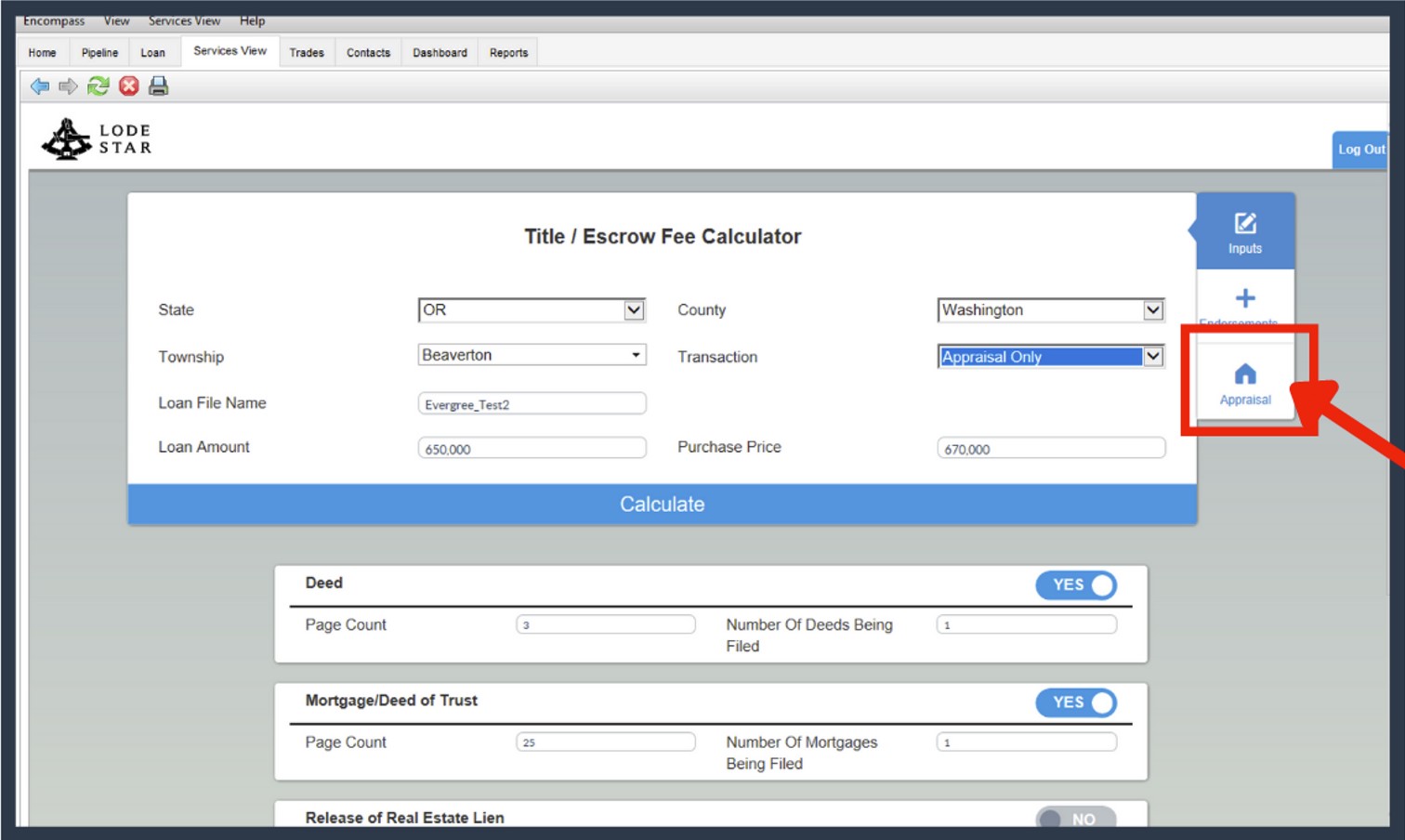 Step 5: Select your preferred Appraisal Company within the dropdown, along with the appropriate loan type and property type. *You can only select the Appraisal Company that is available for that state and county.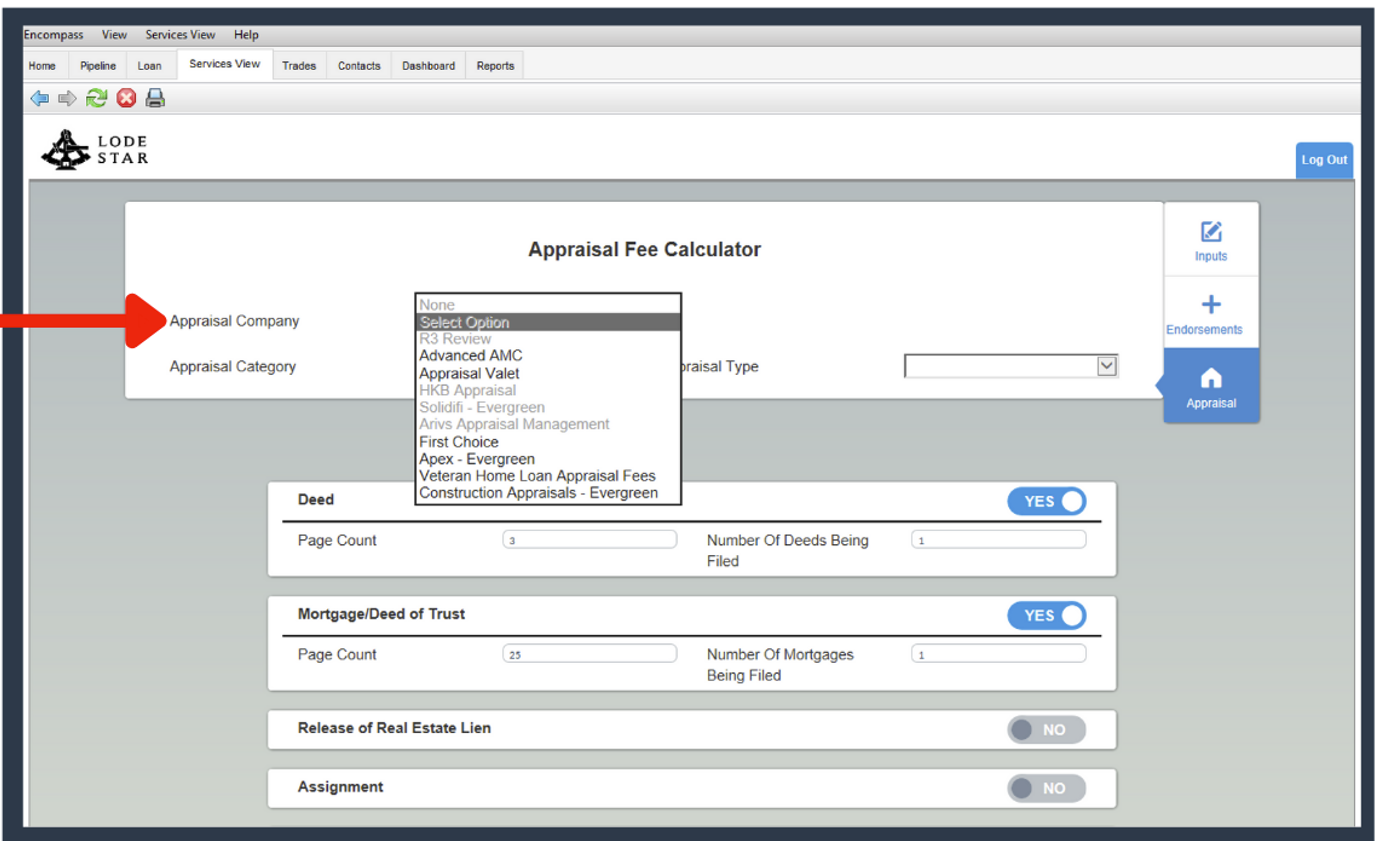 Step 6: Once all information is selected in the dropdowns, click on the "Inputs" tab and then click "Calculate".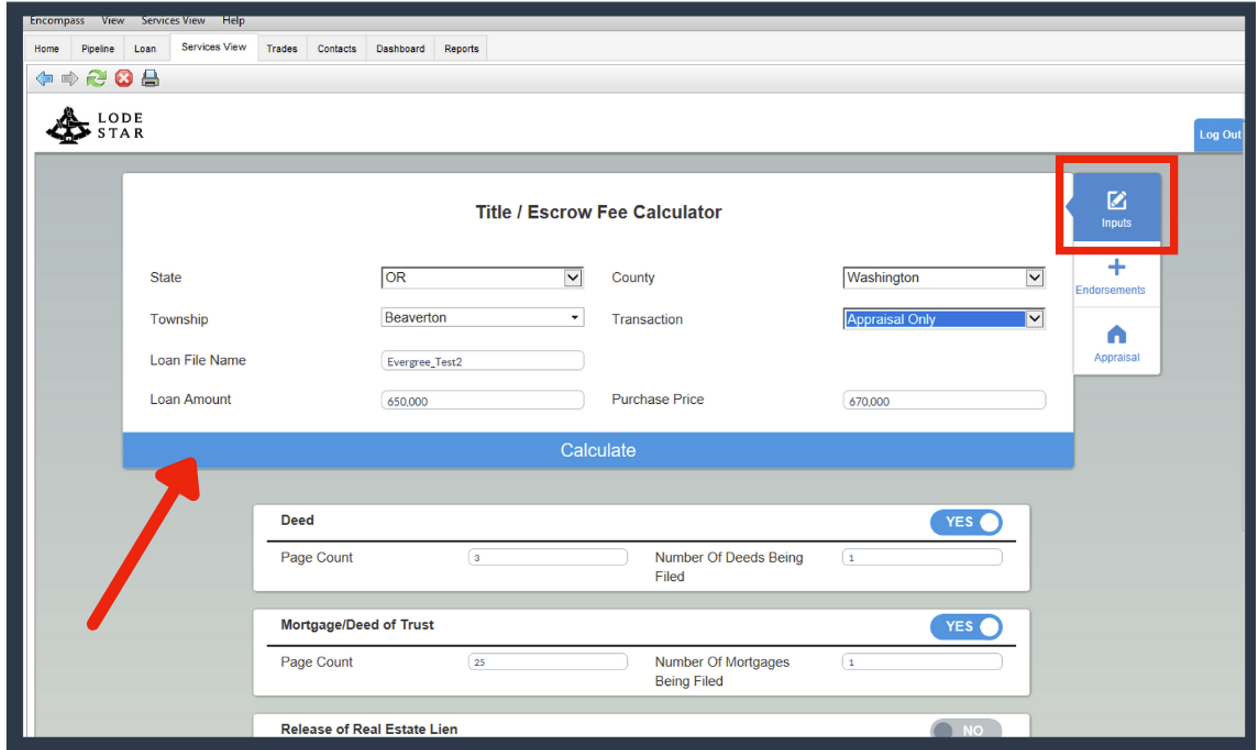 Step 7: The appraisal fee will populate in Section A. Click "Export to Encompass" to load the fee. It will appear within the 2015 Itemization Form.