Below are the steps on how to access LodeStar within BytePro.
Step 1: Find LodeStar in the column to the left.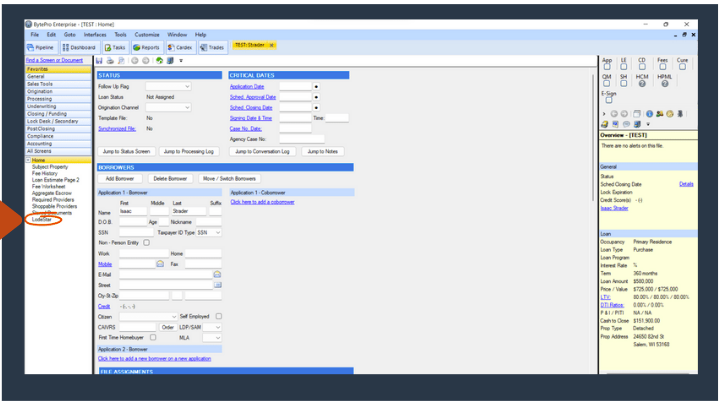 Step 2: Click the "Launch LodeStar" button.
*You can customize this button in your BytePro environment and place it directly within the fee sheet.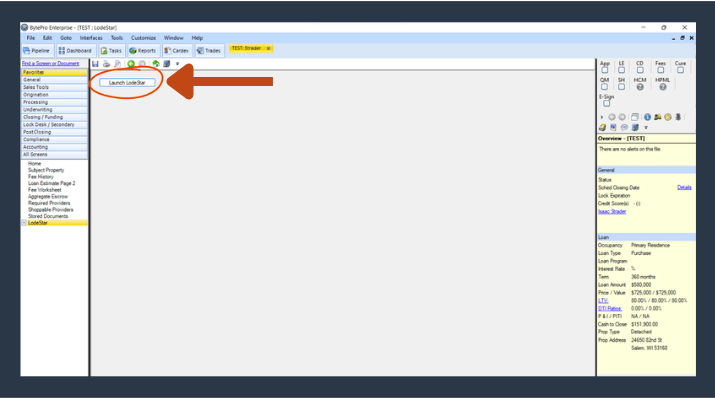 Step 3: LodeStar's Closing Cost Calculator will open in a web browser window. Once it does, select the title agent that you would like to quote and then click "Calculate".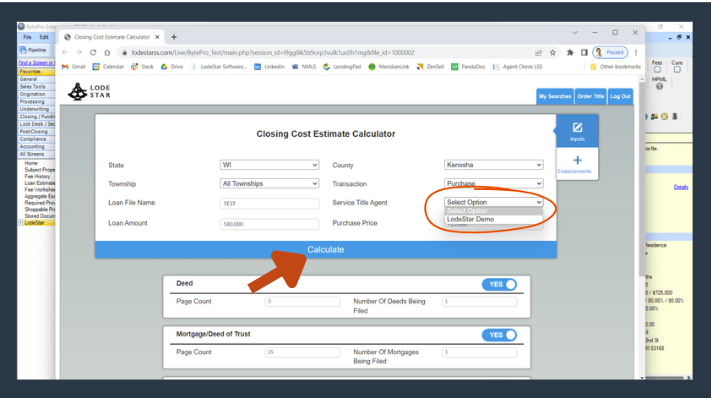 Step 4: When you are ready to export fees back into BytePro, click the "Export to BytePro" button.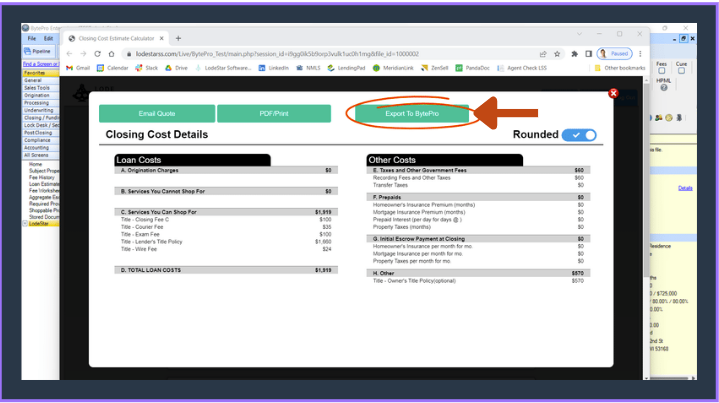 Step 5: Title and settlement fees, recording fees, transfer taxes and title premiums will automatically map into your BytePro environment in both the Fee Worksheet and Loan Estimate.