In accordance with Tax Bulletin ST-5 (TB-ST-5), specific title fees within the state of New York are subject to a sales tax. These fees include:
Title Search Fee
Abstract Fees
Tax Searches
Title Certificates
Lien Searches
Bankruptcy/Patriot Searches
Patriot, Bankruptcy, etc. Searches
Patriot Search
Municipal Searches
Departmental Searches
Update Fee
The sales tax rate percentages differ by county and city, but can be anywhere from 4% to 9%.
By default, LodeStar will automatically quote and itemize out the sales tax amount. It will be labeled as "Sales Tax", as seen below: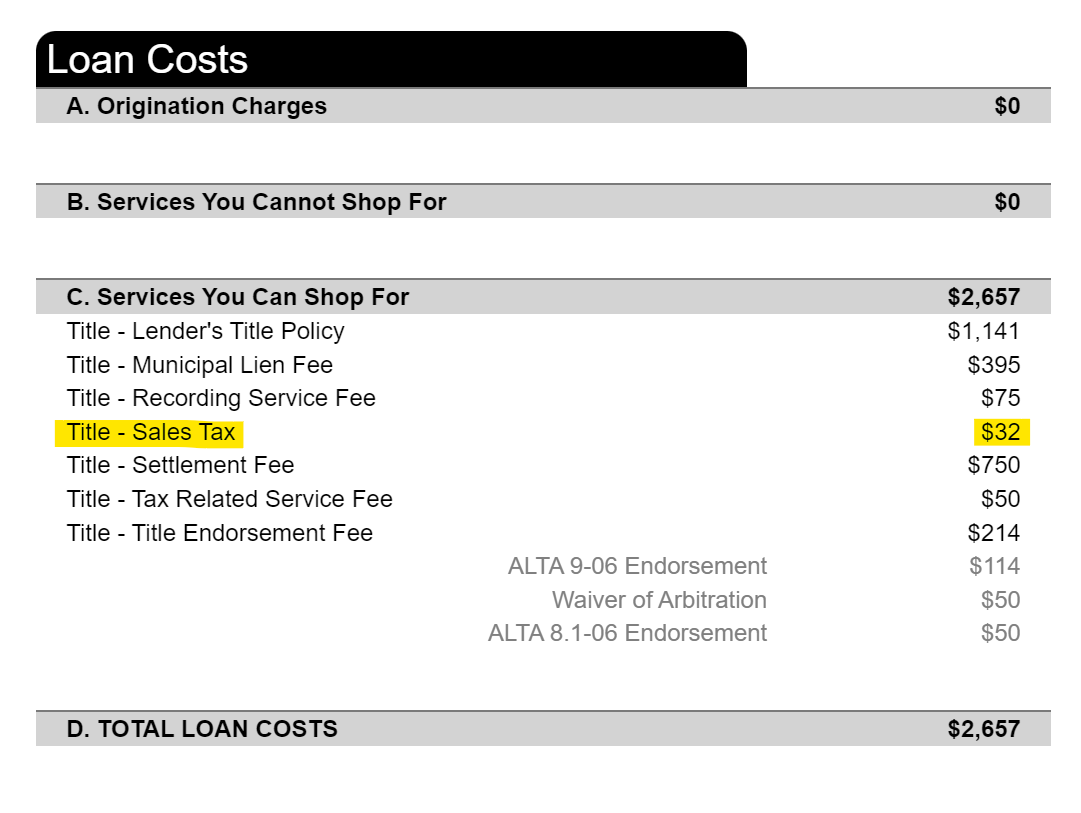 *If the title agent doesn't quote one of the fee names above, there will be NO sales tax quoted.
For more information, you can visit: https://www.tax.ny.gov/pubs_and_bulls/tg_bulletins/st/abstracts_of_title.htm
https://www.tax.ny.gov/pdf/publications/sales/pub718.pdf